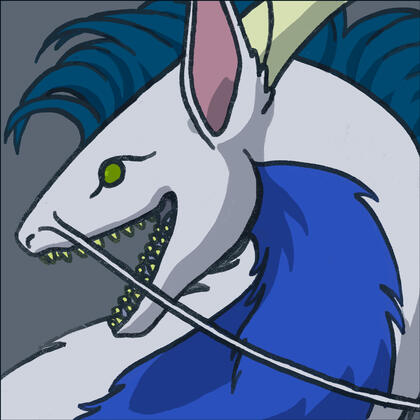 Aura Noodle
32 | She/her | Sleep deprivedicon made by dullahopstudios!Hi! My name is Aura AKA "Noodle"
I am a freelance artist from Canada. I like to draw fantasy creatures, animals, landscapes and portraits!
I have a certificate in photography as well as multiple years experience drawing on the digital medium.Please take a look at my ToS page and have a look at my socials should you be interested in commissioning me~
Commission Info!
Open
Will Do's:
Light/mild gore

Natural Forms

Artistic Nudity

Your OC's

Dragons, Monsters, Anthro/Furries, Humans/Humanoids

Landscapes/Nature

Simple Animations
Won't Do's:
Hateful artwork/Offensive Themes

Disproportionate Body Types

Fetishes/Kinks/Explicit scenes

Mechs

Complicated Architecture/Cities
Experimental Busts
$50
I will draw a bust of your oc with a simple painted background!
Experimental Painting
$60
A simple shaded full body portrait of your oc, with a simple background in place!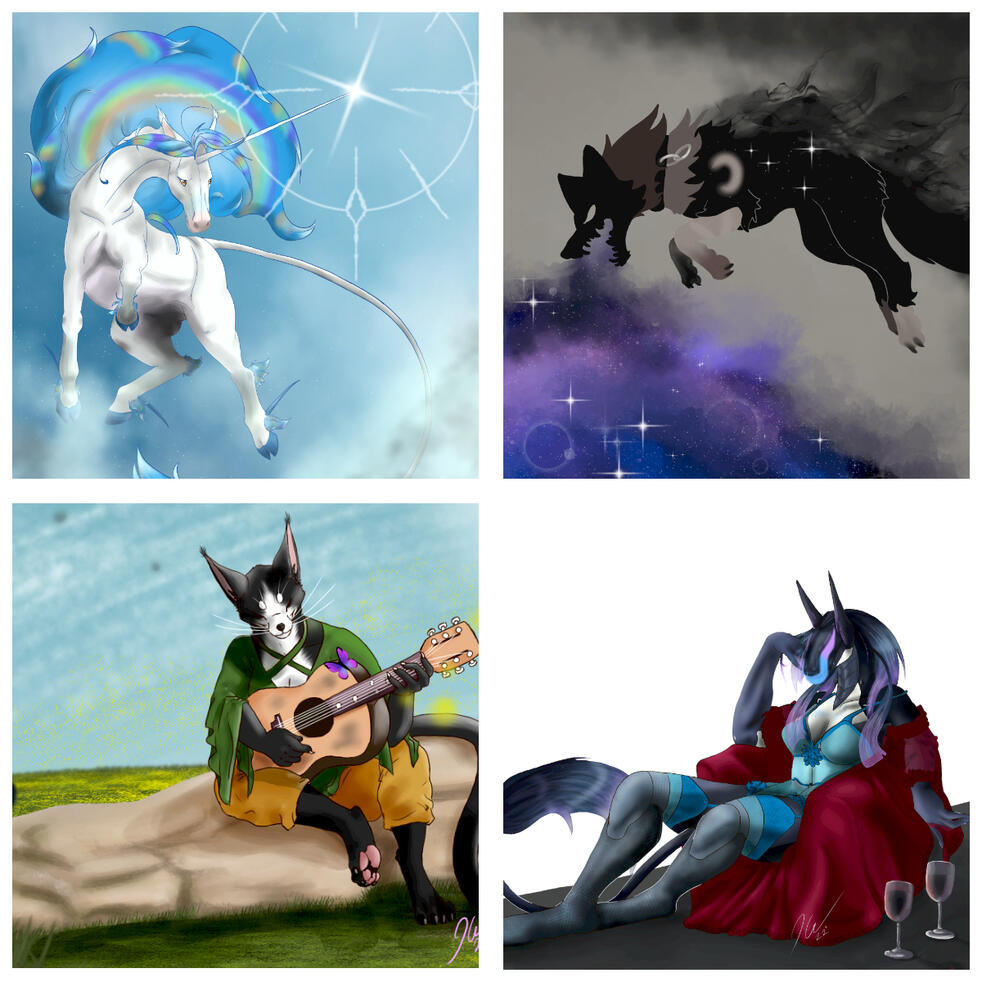 Full digital scene
$100
A fully rendered scene of your oc with a high detailed background and lineart.Please note extra characters will incur extra charges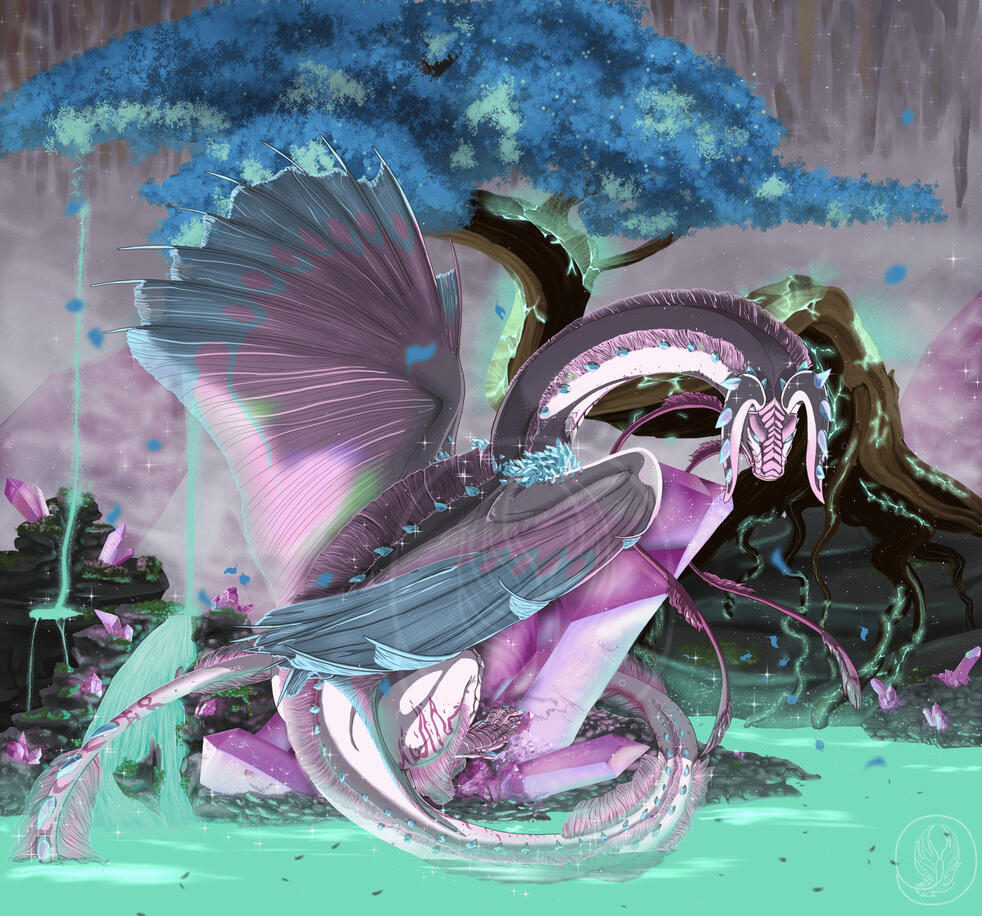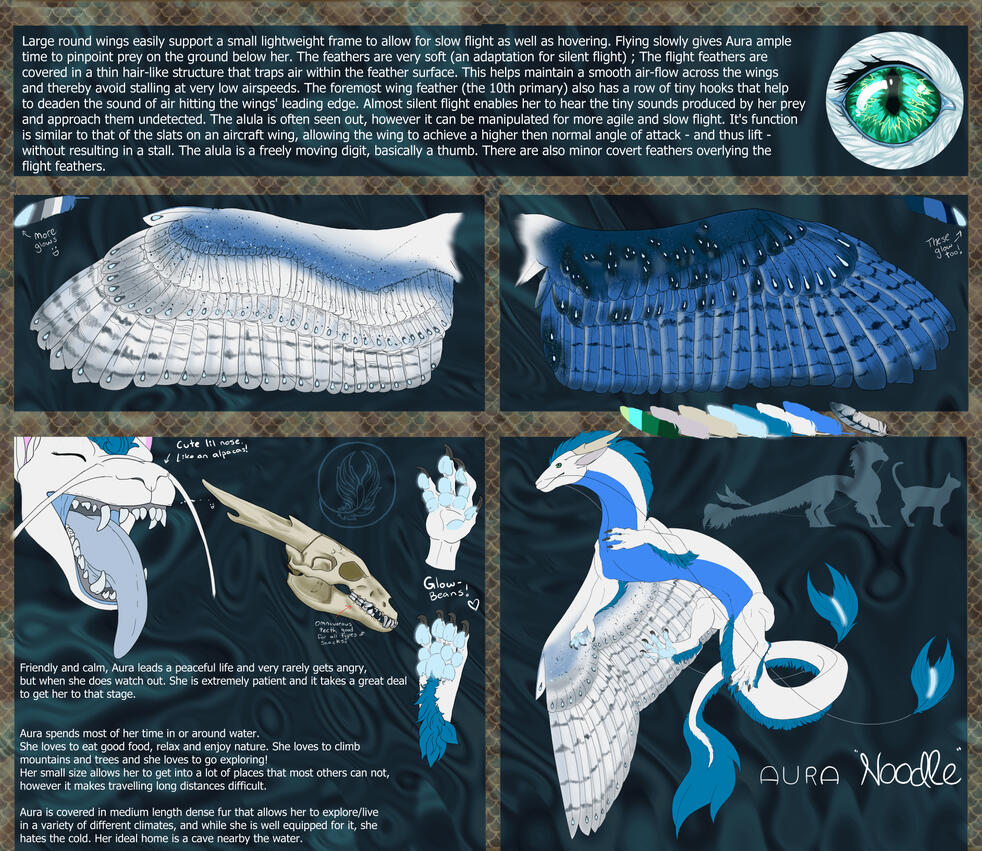 Ref Sheet
$150-$200
A full body image of your oc, with wing views, and size reference. Please specify any other important details that will need to be drawn.
Write-ups can be added but you must write it and send it to me to be copy and pasted in the actual sheet itself.
Terms of Service:
My commissions are digital artworks created in Clip Studio Paint, and will be delivered as a .PNG or .JPG/.JPEG file to the commissioner. I will not provide a .CLIP file or anything pertaining to the artworks master file.Commissions cannot be used for commercial use (for example, you cannot receive a personal commission and use the artwork for prints, shirts, merch, or any other avenue that generates revenue from the artwork as this would be considered commercial)."Client" refers to the person who is commissioning me and has sent payment.
Where there are multiple character owners per image, but only one payee, all rights defined in the "Commissioner/Client" section apply to each character owner.
Future changes to this TOS do not apply retroactively.By purchasing my art, you certify that you have read and agree to these terms. Violating the terms of service may result in a ban from future commissions.
As The Artist:
The client assigns all rights to the artist. I reserve all rights granted onto me by Canadian Copyright law and the moral right to my work regardless of the characters depicted.
I reserve the right to post sketches, animations, videos, and the completed artworks to my social media accounts. I will tag the commissioner and owner of the character in my posts, so please provide social media accounts that I can use for tagging. If the commissioner is not the owner of the character, please make sure that the commissioner has the owners permission to commission the character.I reserve the right to issue takedown notices of edited versions of the art should the client violate any item of the Commissioner/Client clause, or if I feel my moral right to an image has been compromised.I reserve the right to decline commissions and cancel commissions and issue a refund at any time depending on how much work has been completed. The client loses all rights to the art as is once the refund has been issued.Please do not edit my artwork in any way (with the exception of cropping or resizing it as needed).I will not remove art from my gallery for any reason.I will not imitate another artists style. If you request a certain artists style, i will tell you to buy art from them.
As the Commissioner:
The client may repost the art at will with due credit to me.
The client retains all rights to their characters. I do not take claim to any character I am asked to depict.
The client must be the owner of whatever OC is to be depicted, or have permission by the original owner to have their OC used in commissions.Surprise gifts are okay but I will be the one to upload them and I will tag the original owner of the character.Should the client request another person's OC to be depicted in the work, I must be given the username of said owner, regardless if this is for a gift or not. This is so that I may tag them upon posting the work.This rule has been implemented to thwart character theft.May use the art freely as a reference for other artists.
May not pay, trade services, or barter with another artist to edit the piece in any manner unless given permission. Should my signature be cropped or otherwise obstructed, due credit is still required in the comments and/or description.Exceptions to this rule are icons and banners for use on websites.Clients needing edits due to character changes are more than welcome to contact me. A revision fee applies to update the character depicted.Must cancel your commission prior to me starting. Once a commission has been started, payment for work done is due upon cancellation.I grant clients rights to issue takedown requests against third parties, whose characters are not depicted in the image.
May not produce prints or merchandise of my work, or use for commercial purposes, regardless of intention.Currently, I do not provide prints of my work.May absolutely not, under any circumstances, recreate my artwork in any shape or form as merchandise and/or as an NFT.Whether to simply mint, trade, sell, or reap profits off of my hard work, NFT's are absolutely not tolerated.Any client found guilty of minting my work as an NFT for any reason will be permanently blacklisted and awareness will be raised to my community of these actions.
Payment
All payments will be taken in CAD via PayPal or Interac e-transfer. The full cost of the commission is required up front. You will receive an invoice from me and will have 1 week to pay the amount on the invoice in order to retain your commission slot.
Refunds
You can receive a full refund on a commission up until the point where you have received the first sketch from me. If you have received the first sketch from me, you are able to receive a 50% refund if you would like to cancel the commission at this stage. Once lineart, shading, or colouring has started you will no longer be able to receive a refund.
Process
If I agree to take on your commission, you will receive an invoice from me. Once paid, I will provide you first with a rough sketch and then with a refined sketch of the commission and you will have the opportunity to request revisions. Please ensure that all revision requests are made during the sketching stage. Once a sketch has been approved, any additional revisions will require additional fees. However, I will be happy to correct any mistakes at no additional fee at any stage of the commission process (for example, if I miss an important accessory or marking). Whether or not something is a mistake will be up to my discretion.